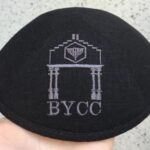 BYCC Black Linen Customized church Kippah Embroidery Logo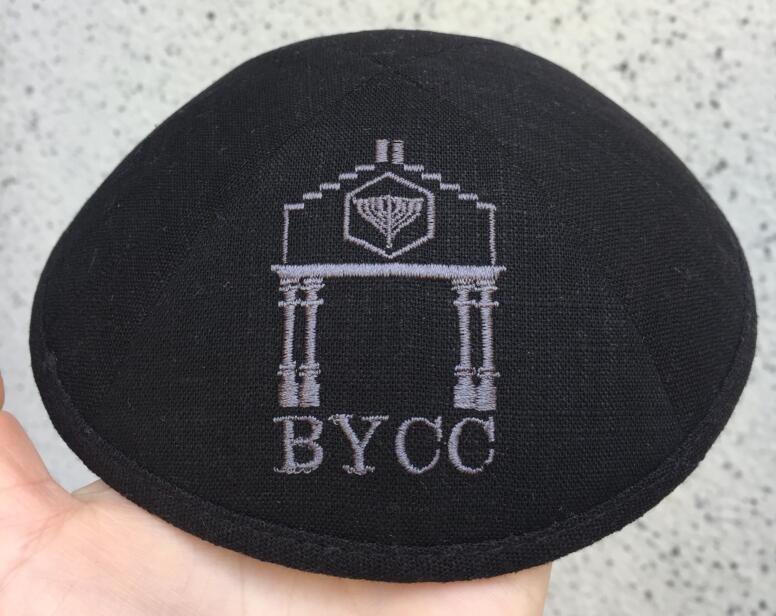 BYCC Black Linen Customized church Kippah Embroidery Logo
$2.18
$2.18
1, Black in linen fabric.
2, Out side Black tone to tone embroidery logo.
3, text print on inside label as picture shows. silver color. Head pin is in black.
4, price including kippot, embroidery, label, free head pin each.
50pcs Minimum order.
Availability:

Available on backorder
Category: Linen Kippot
Tags: Black Linen, linen, linen fabric, linen kippah, linen kippot, linen mitzvah kippot, linen skullcap, linen wedding kipa, linen wedding kippah, linen wedding kippot, linen yarmulka, linen yarmulke, linen yarmulkes
Description
Additional information
Reviews (1)
Description
Linen Customized Wedding Kippah Kippot yarmulke yarmulkes skullcap kipa for Bat mitzvah Bar Mitzvah
Elegant Linen Kippot, Yarmulkas are made from the finest Linen fabrics with the natural look and feel.
Each Kippah is made from four panels with our top quality workmanship.
High quality Linen fabric
Made with Four panels with Great fitting shape.
Flatter design for a better fit
You can Select the binding and Lining in our fabric base.
Lined with a white lining
Hidden eyelet in the lining for a kippah clip
Free Kippah Clips with every order
Free personalization for orders of 50 pieces or more
Get your Wedding, Bar Mitzva, Bat Mitzva, and function Kippa, Yarmulkes Kippots directly from the Factory! We make, embroidery, print, packing, shipping!